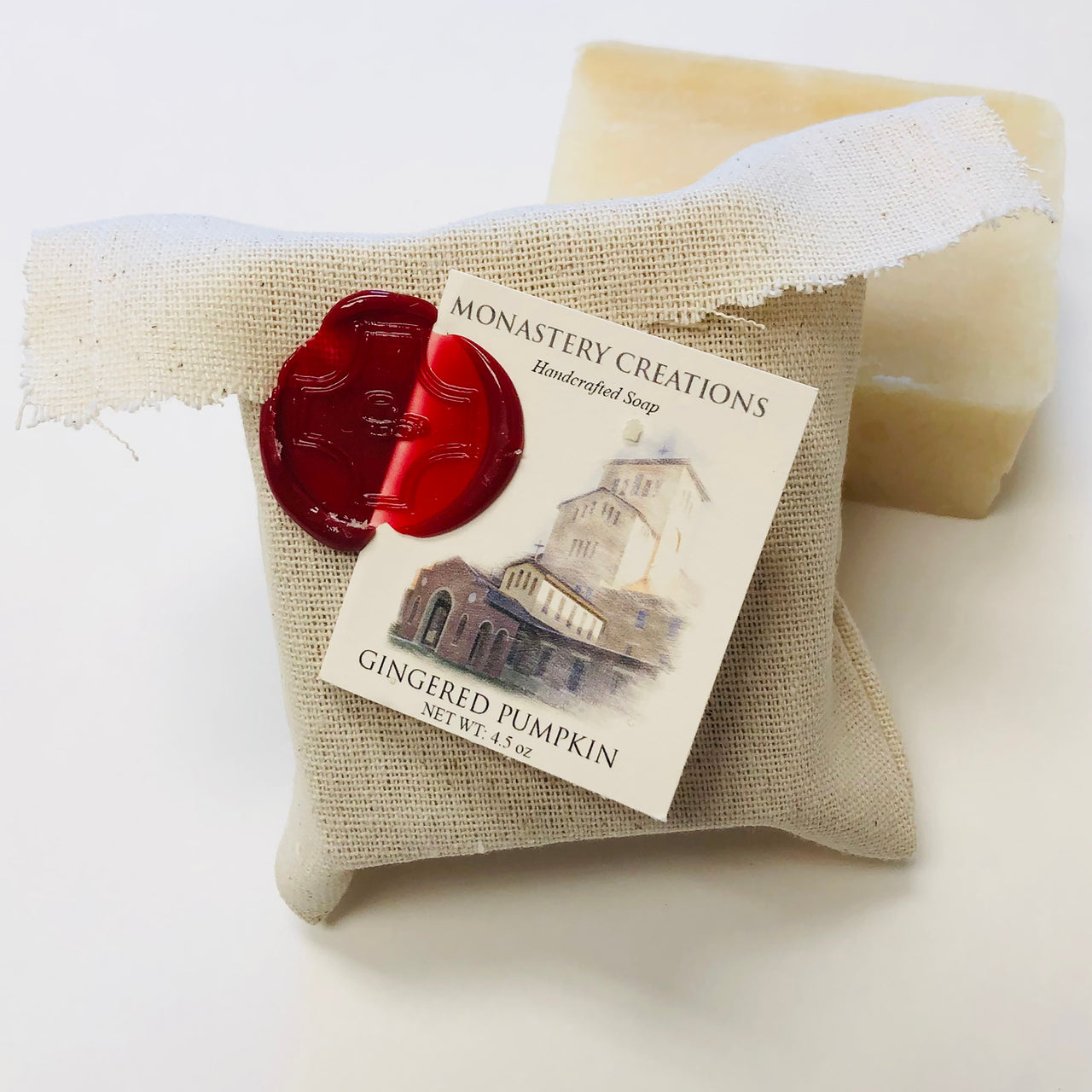 Try our premium handcrafted soap in a fragrant Gingered Pumpkin scent that will get you excited for the changing of the seasons, hayrides and autumn festivals!
Our soaps are made with all-natural ingredients and a bit of holy water. Each bar is individually blended, cut, bagged and sealed with our monastery's wax logo. In addition, each batch contains a few drops of holy water and a prayer for those who use our soap.
Ingredients
Fragrance and essential oils, shea and cocoa butters, olive, coconut, palm, palm kernel, almond and castor oils.