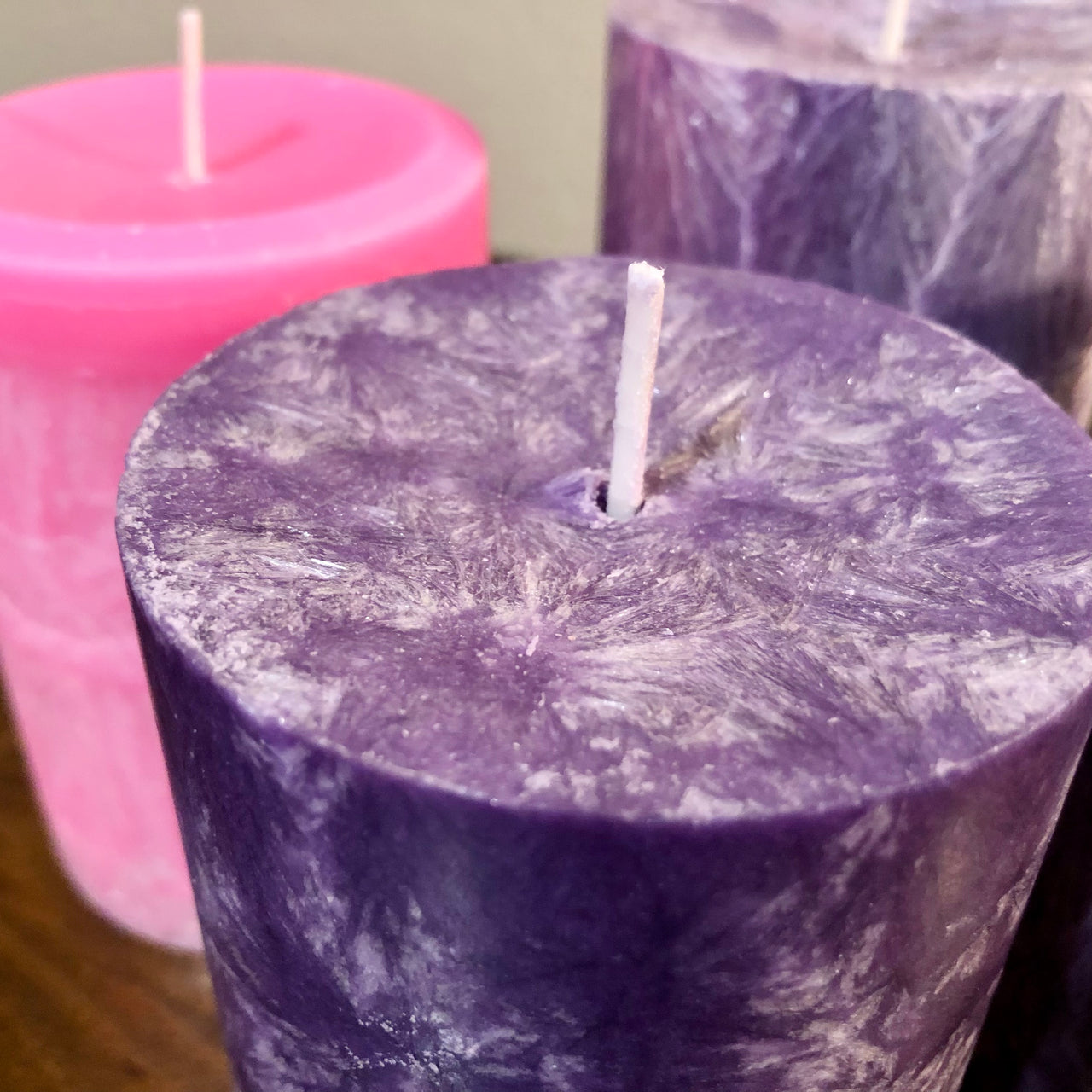 New this holiday season and handcrafted by our Sister Josetta! Set includes three purple candles and one pink candle. They are fragrance-free.
These are very limited quantity.
Sister Josette's candles are hand poured, blessed with holy water and offer a beautiful, crystal burn. They are non-toxic, and no carcinogens are produced when burning. They are water soluble.
Ingredients
Palm wax, dye and a touch of holy water.