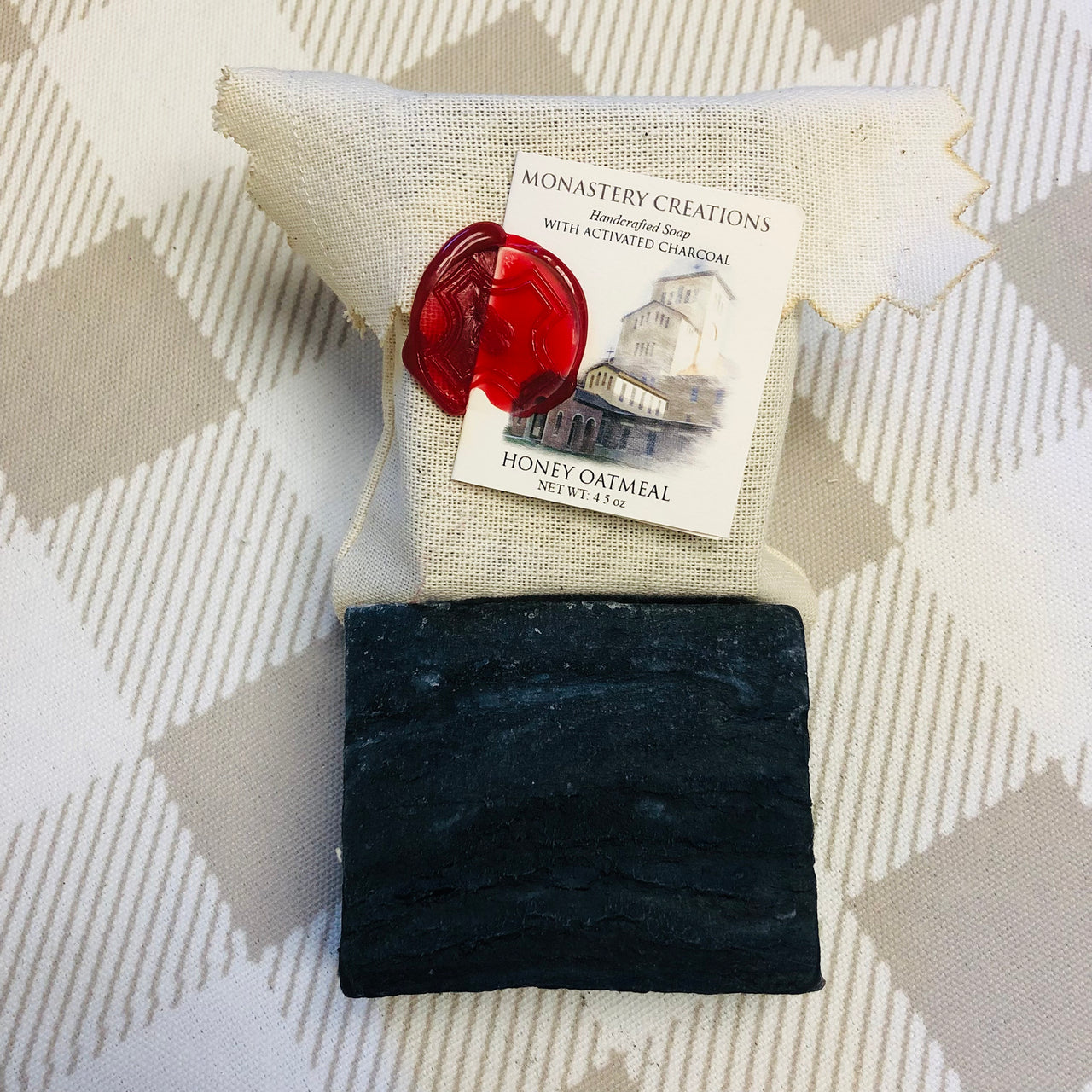 Some people use soap with activated charcoal as a skin cleanser. Please consult your dermatologist about the uses and benefits of using activated charcoal soap.
Our premium handcrafted soaps are made with all-natural ingredients and a bit of holy water. Each bar is individually blended, cut, bagged and sealed with our monastery's wax logo. Available in a variety of scents.
Ingredients
Palm oil, palm kernel oil, coconut oil, rice bran oil, almond oil, shea butter, cocoa butter, castor oil, sodium hydroxide, fragrance oil or essential oil, and activated charcoal.