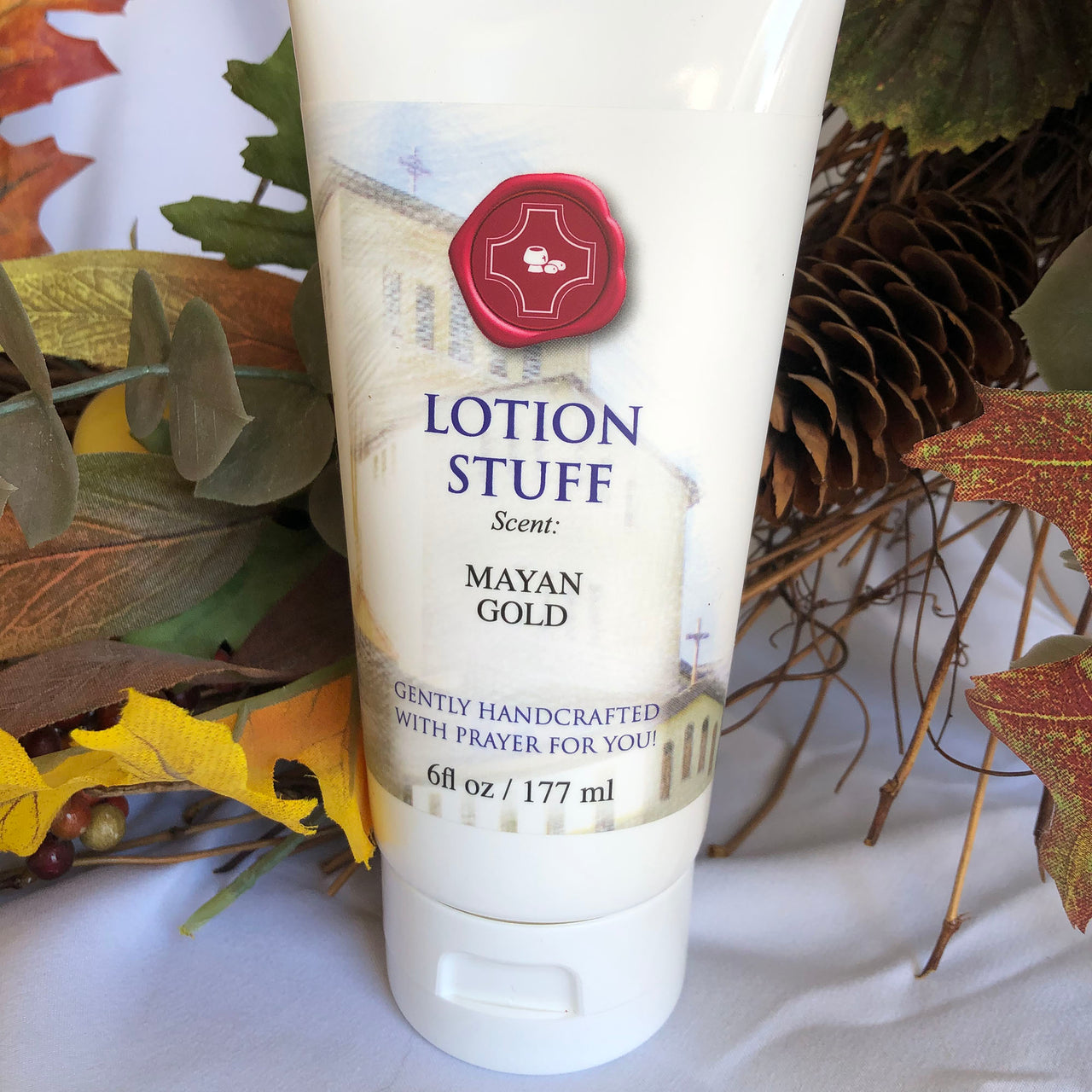 Indulge yourself with our luxurious lotions that are made from food-grade ingredients. You can feel confident to use them on your face, your feet and everywhere in between. 6 oz size and a variety of fragrances.
When you place an order from our Fourth Annual Fall Fest event now through Dec. 31, we will donate a portion of the proceeds to local food pantries. Over the past three years, we have donated $7,000 to families in need. Please join us in our efforts this year.
You will also receive a free 1 oz lotion as a thank you for supporting our Sisters.
Please note: If you place an order after Dec. 17, we cannot guarantee it will arrive before Christmas due to the heavy shipping volume.
Ingredients
Water, shea butter, stearic acid, citric acid, emulsifying wax, grapeseed oil, jojoba oil, avocado oil, glycerin, fragrance, phenoxyethanol, caprylyl glycol and holy water.