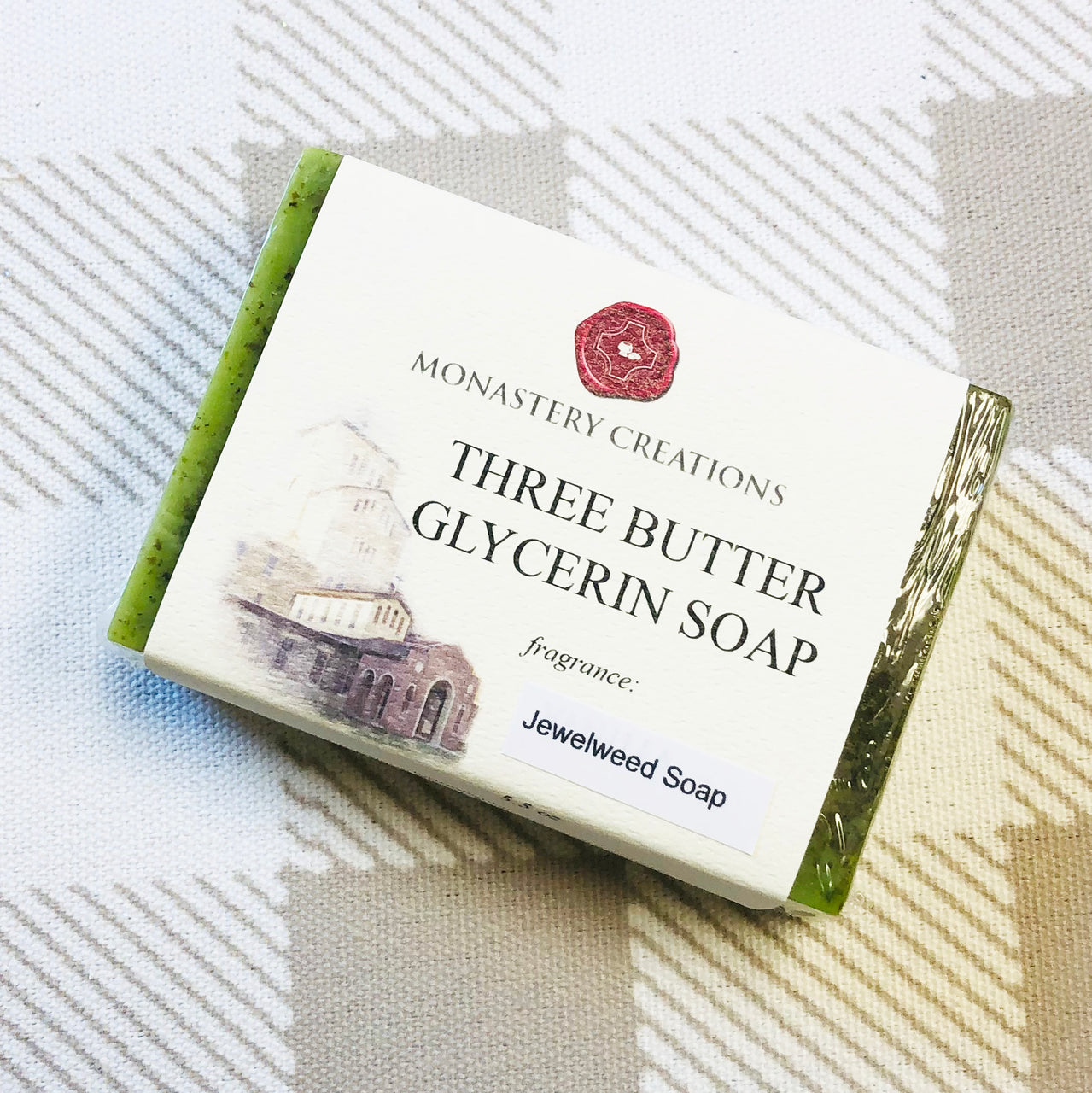 Introducing Sister Hope's handcrafted premium three butter glycerin soap bars now with Jewelweed!
Jewelweed is a popular herb used to prevent or relieve the effects of poison ivy. Some use jewelweed as a precaution before going somewhere where poison ivy might grow; or use it afterward to cleanse the skin.

Please note: Color/appearance of soap may vary.
Ingredients
Sorbitol, Propylene Glycol, Sodium Laureth Sulfate, Stearic Acid, Water, Sodium Hydroxide, Myristic Acid, Lauric Acid, Shea Butter, Cocoa Butter, Mango Butter, Jewelweed, Fragrance, Titanium Oxide, color additives and a dash of holy water.