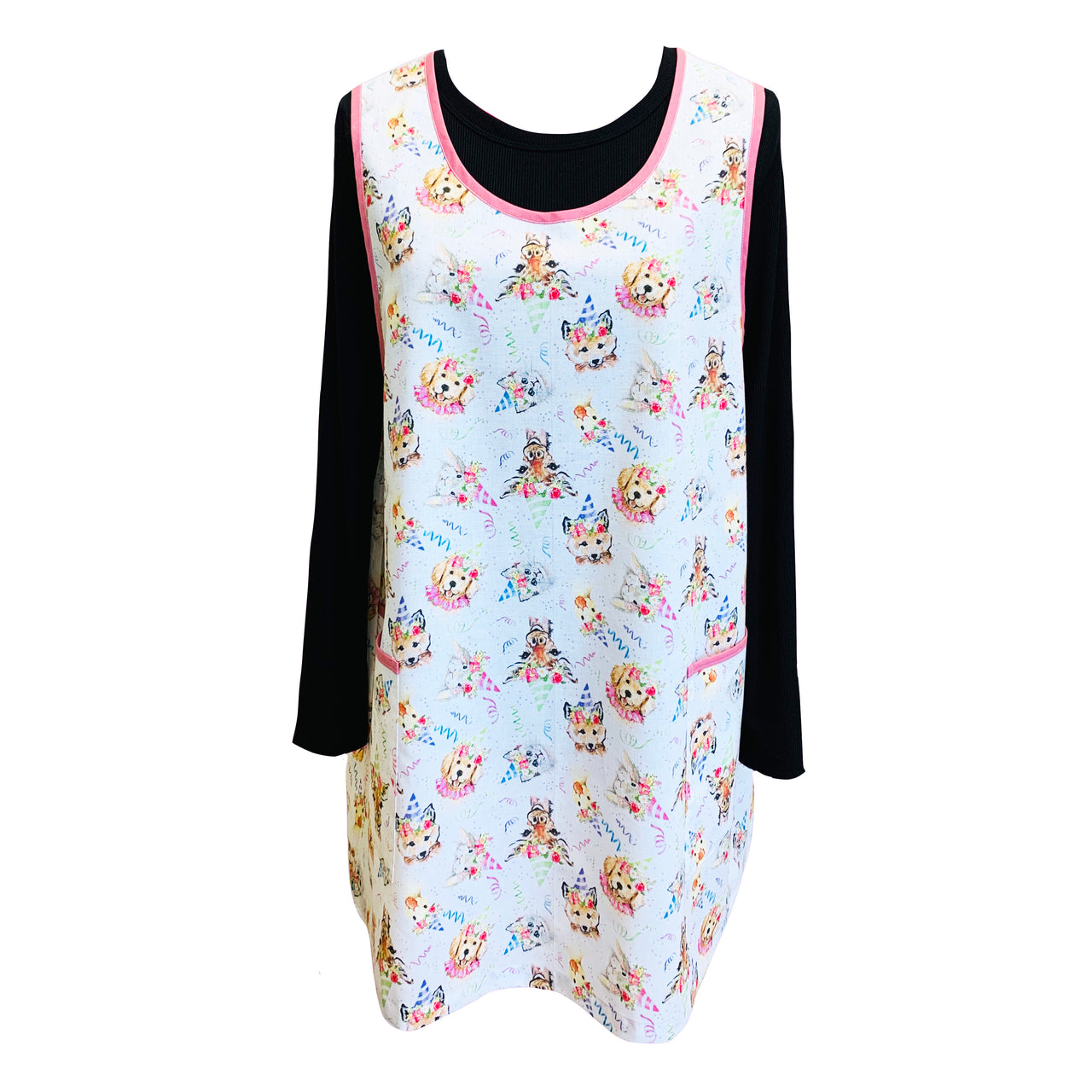 Handcrafted by our own Sisters, this comfy one-of-a-kind apron includes two large front pockets.
The button-back closure allows for extra comfort around the neck.
Material: 100 percent cotton

Dimensions: 30" length, fits up to a 40" chest

Please Note: Only a very limited quantity is available.

For questions about this product, please contact us at (660) 944-2221.