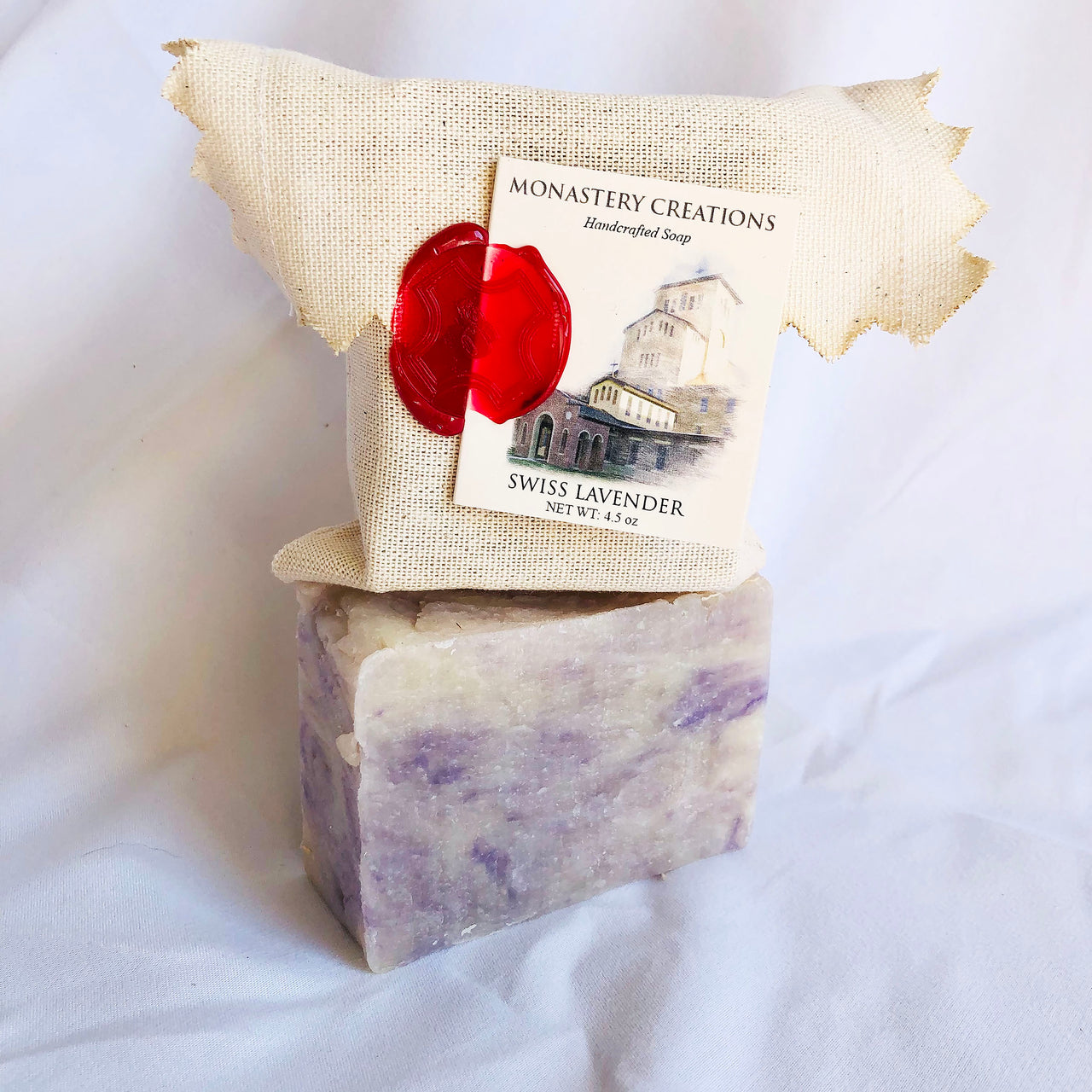 Our premium handcrafted soaps are made with all-natural ingredients and a bit of holy water. Each bar is individually blended, cut, bagged and sealed with our monastery's wax logo. Available in a variety of scents.
In addition, each batch contains a few drops of holy water and a prayer for those who use our soap.
When you place an order from our Fourth Annual Fall Fest event now through Dec. 31, we will donate a portion of the proceeds to local food pantries. Over the past three years, we have donated $7,000 to families in need. Please join us in our efforts this year.
You will also receive a free 1 oz lotion as a thank you for supporting our Sisters.
Please note: If you place an order after Dec. 17, we cannot guarantee it will arrive before Christmas due to the heavy shipping volume.
Ingredients
Fragrance and essential oils, shea and cocoa butters, olive, coconut, palm, palm kernel, almond and castor oils.